200,000 injured deer every year caused by mowingFairFleet is much more effective from the air and quicker to rescue than with conventional methods
By Luca Wislsperger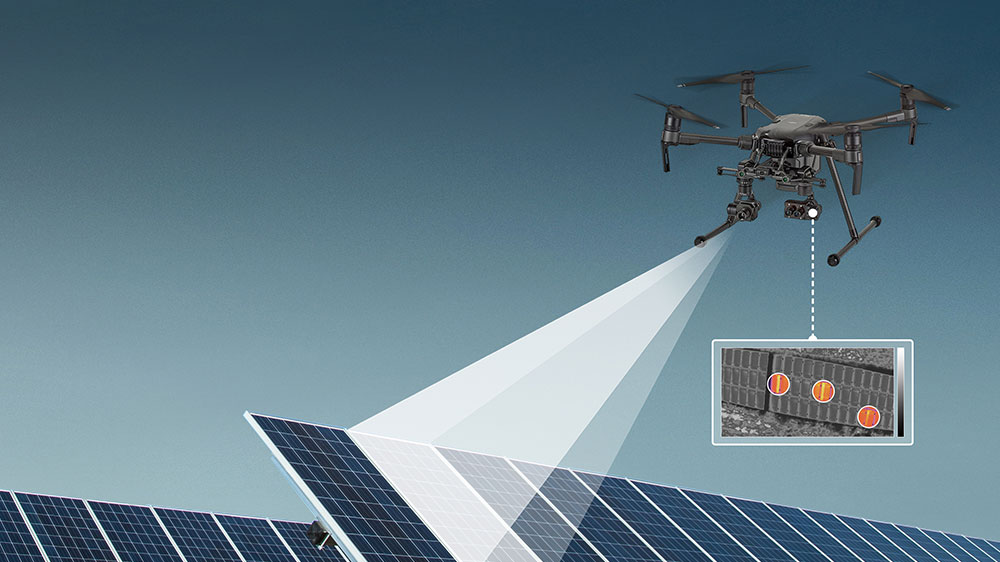 Drones for a green future!There are many ways for a greener future - but which one makes sense?
Kevin Danz
Real Estate marketing from aboveDrones for the perfect staging of your property
Digitisation is reviving the real estate industryHow the future of real estate marketing is being driven forward!
Florian Waubke
New in your Conrad stores!FairFleet is now also available in retail stores
Florian Waubke
High-Tech Gründerfonds Family DayFairFleet as a family member on site at the biggest networking event
Kevin Danz
FairFleet rocks!We take the golden rim home with us
Kevin Danz
Smart City = Drone City? – Part IIFairFleet lays the foundation of BVLOS flying
Kevin Danz
FairFleet supports renewable energy - Part IIWe support renewable energies through efficient, cost-effective inspections
Marco Kreuzer
FairFleet supports renewable energy – Part IGlobal warming and climate change - What do we have to expect?
Marco Kreuzer
Smart City = Drone City? – Part IThe area of application and the usefulness of drones in future smart cities
Kevin Danz
FairFleet goes Plug and Play Insurtech FairFleet is one of 16 selected startups for Plug and Play Insurtech
Florian Waubke
On set with FairFleet – we stage the 12 million Euro project!The Hotel Bayerischer Hof has the Penthouse Garden Suite photographed by us
Dario Manns
Curtain up for FairFleet! – In the final of the German Digital PrizeThe 10 finalists in the race for The Spark
Kevin Danz
Hello Frankfurt!FairFleet was honored as the most innovative startup
Fiona Morina
HTGF and FairFleet are ready for takeoff!We are very happy to welcome HTGF on board with us!
Florian Waubke
Hello Frankfurt!FairFleet was honored as the most innovative startup
Fiona Morina
From the 16th until the 18th of October 2018 we visited the INTERAERIAL SOLUTIONS, IASEXPO for short, in Frankfurt am Main and were honoured as the most innovative start-up!

Briefly to the event IASEXPO:

IASEXPO is a platform for unmanned aerial vehicles in Europe and takes place annually as part of the INTERGEO. INTERGEO, a congress and international trade fair, specializes in geodesy, geoinformation and land management. The annual trade fair focuses on groundbreaking developments and projects in the geo-IT sector.

As part of INTERGEO, INTERAERIAL SOLUTIONS is the leading trade fair for the professional, commercial and civilian use of drones in Europe. The commercial use of drones allows the future areas of digitization, progress and growth to be optimally combined. The combination of drone photographs and data analysis using intelligent software fundamentally increases the efficiency of process chains and ensures safety, time savings and cost reduction in the future.

We use our drone photos to further process the resulting data and generate added value for our customers. This can, for example, be a damage report, a zone or NDVI map, a roof survey or a 3D model. In this respect, we have the optimal prerequisites to participate in the start-up session of IASEXPO. As one of six companies, we were able to present our innovative business ideas for drone applications to investors and trade visitors. The business ideas were evaluated by an expert jury in particular with regard to sustainability, innovative strength, expected economic volume, progress of the project and marketing approaches.

Our co-founder Alexander Engelfried, responsible for business development, and Fabian Schoewer, responsible for customer success in photovoltaics, successfully presented FairFleet and our services to visitors and investors.

We are very proud to have been awarded as the most innovative start-up! As the winner, we received a participation at the IASEXPO 2019, which will take place from the 17th to the 19th of September 2019 in Stuttgart.

It's worth stopping by, we are looking forward to seeing you!