200,000 injured deer every year caused by mowingFairFleet is much more effective from the air and quicker to rescue than with conventional methods
By Luca Wislsperger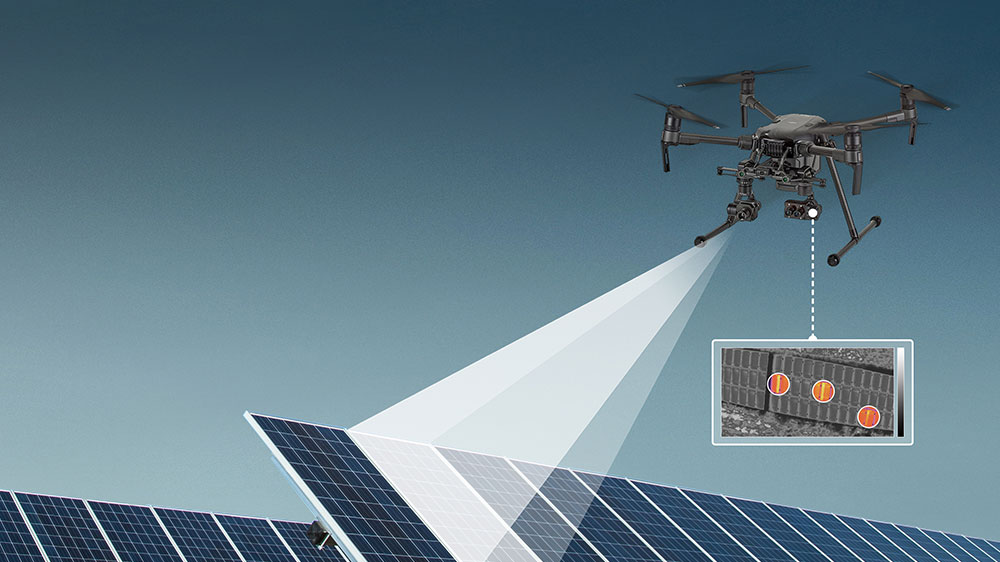 Drones for a green future!There are many ways for a greener future - but which one makes sense?
Kevin Danz
Real Estate marketing from aboveDrones for the perfect staging of your property
Digitisation is reviving the real estate industryHow the future of real estate marketing is being driven forward!
Florian Waubke
New in your Conrad stores!FairFleet is now also available in retail stores
Florian Waubke
High-Tech Gründerfonds Family DayFairFleet as a family member on site at the biggest networking event
Kevin Danz
FairFleet rocks!We take the golden rim home with us
Kevin Danz
Smart City = Drone City? – Part IIFairFleet lays the foundation of BVLOS flying
Kevin Danz
FairFleet supports renewable energy - Part IIWe support renewable energies through efficient, cost-effective inspections
Marco Kreuzer
FairFleet supports renewable energy – Part IGlobal warming and climate change - What do we have to expect?
Marco Kreuzer
Smart City = Drone City? – Part IThe area of application and the usefulness of drones in future smart cities
Kevin Danz
FairFleet goes Plug and Play Insurtech FairFleet is one of 16 selected startups for Plug and Play Insurtech
Florian Waubke
On set with FairFleet – we stage the 12 million Euro project!The Hotel Bayerischer Hof has the Penthouse Garden Suite photographed by us
Dario Manns
Curtain up for FairFleet! – In the final of the German Digital PrizeThe 10 finalists in the race for The Spark
Kevin Danz
Hello Frankfurt!FairFleet was honored as the most innovative startup
Fiona Morina
HTGF and FairFleet are ready for takeoff!We are very happy to welcome HTGF on board with us!
Florian Waubke
FairFleet rocks!We take the golden rim home with us
Kevin Danz
On March 26th we pitched our way to the victory of the Claims Rockstar Award and won the golden rim! Together with 11 other start-ups we had the opportunity to pitch our business model within 5 minutes in front of a top-class jury of experts. After the pitch, each start-up had to answer the questions of the jury. The jury then selected its three favorites so that we were once again able to present our business model to the 1,200 participants of the trade fair congress "Claims Management and Assistance", but under tougher conditions: 2 minutes, no presentation slides and a large audience instead of a jury!

The volume of the applause finally determined the winner. According to jury member Andreas Wegener, " Drones are apparently the ravages of time to investigate long routes, such as pipelines, with automatic airfields. Personally, I was very impressed."
The Claims Rockstar Award is organized by the insurance forums Leipzig and their initiative, the largest Insurtech network in Germany, New Players Network (NPN).

In order not to let the insurance industry fail in times of increasing digitalization, the initiative of the insurance forums Leipzig tries to scale the business models and to keep up with the times with the help of new technologies and cooperations. They expect particularly great success through a synergy of core competencies between insurers and start-ups. For this reason, the New Player Network decided to promote the exchange between insurers and start-ups and to support start-ups in their development. According to NPN, the future lies in the combination of innovation and the tried and tested.

The fair congress "damage management & Assistance" is organized by the insurance forums Leipzig and represents the optimal platform, in order to give start-ups the possibility to gain a foothold within the insurance industry.
We are very pleased to have had the opportunity to participate in the fair congress and to have convinced the jury and the public of FairFleet! Here you can watch the interview of our CEO Florian Waubke after the award ceremony!