200,000 injured deer every year caused by mowingFairFleet is much more effective from the air and quicker to rescue than with conventional methods
By Luca Wislsperger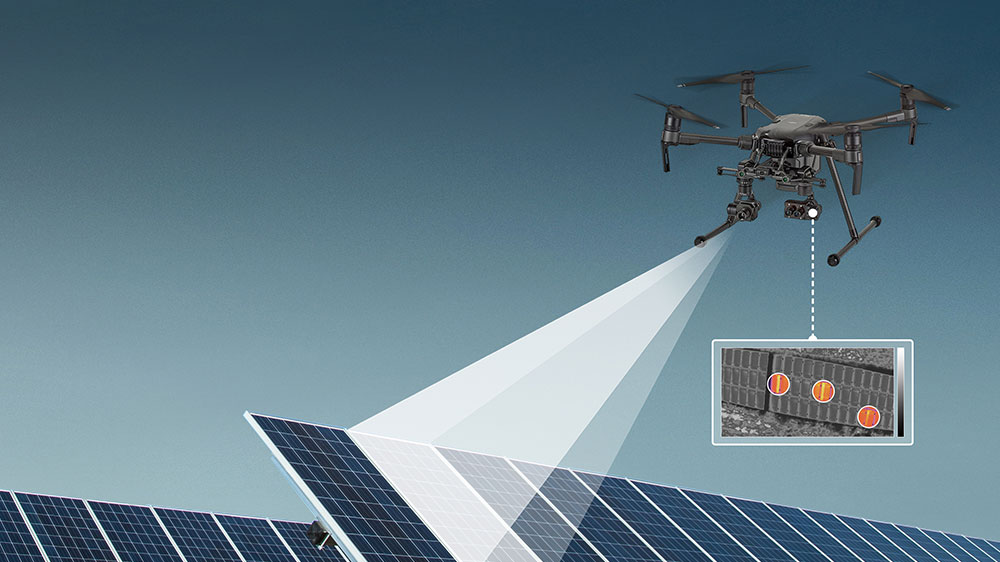 Drones for a green future!There are many ways for a greener future - but which one makes sense?
Kevin Danz
Real Estate marketing from aboveDrones for the perfect staging of your property
Digitisation is reviving the real estate industryHow the future of real estate marketing is being driven forward!
Florian Waubke
New in your Conrad stores!FairFleet is now also available in retail stores
Florian Waubke
High-Tech Gründerfonds Family DayFairFleet as a family member on site at the biggest networking event
Kevin Danz
FairFleet rocks!We take the golden rim home with us
Kevin Danz
Smart City = Drone City? – Part IIFairFleet lays the foundation of BVLOS flying
Kevin Danz
FairFleet supports renewable energy - Part IIWe support renewable energies through efficient, cost-effective inspections
Marco Kreuzer
FairFleet supports renewable energy – Part IGlobal warming and climate change - What do we have to expect?
Marco Kreuzer
Smart City = Drone City? – Part IThe area of application and the usefulness of drones in future smart cities
Kevin Danz
FairFleet goes Plug and Play Insurtech FairFleet is one of 16 selected startups for Plug and Play Insurtech
Florian Waubke
On set with FairFleet – we stage the 12 million Euro project!The Hotel Bayerischer Hof has the Penthouse Garden Suite photographed by us
Dario Manns
Curtain up for FairFleet! – In the final of the German Digital PrizeThe 10 finalists in the race for The Spark
Kevin Danz
Hello Frankfurt!FairFleet was honored as the most innovative startup
Fiona Morina
HTGF and FairFleet are ready for takeoff!We are very happy to welcome HTGF on board with us!
Florian Waubke
Smart City = Drone City? – Part IIFairFleet lays the foundation of BVLOS flying
Kevin Danz
The implementation of these visions requires not only a sensitization of technology for this topic, but also of legislators and the population. Currently, all drone flights are tied to an existing line of sight between the pilot and the flying object. From a regulatory point of view, the Rubicon, which must be exceeded by this technology, must therefore grant permission to fly drones beyond the visual line of sight (BVLOS) in order to implement the visions of the future.

In cooperation with TÜV Süd, Telekom, the German air traffic control, Syrphus and Intel, FairFleet succeeds in the first domestic long-haul Beyond Visual Line of Sight flight (BVLOS flight). After a test flight of 4 km had been carried out, a 44 km route (22 km outwards and 22 km backwards) over a 100 km pipeline section in the Ulm area was successfully flown after numerous safety precautions. The length of the route will now be increased step by step so that the full 100 km test route will be covered soon. The drone's ability to provide accurate real-time data over distances of up to 100 km makes it safer, faster and easier to monitor and evaluate critical civilian infrastructure.

Drones revolutionize the design of cities
Not only would a drone infrastructure have a significant impact on our airspace, but cities will also be subject to major changes. As much as the idea of a layer of drones in the sky may seem unbearable to some, it is important to remember that cities are constantly adding new elements such as electric scooters and bicycles. If we were to return to the days before cars and expose people to the level of exhaust gases that are part of our daily lives today, they would probably be horrified. Today, cities are unimaginable without cars.

Architects will play an important role in the design of cities. They will respond appropriately to this multidimensional urban space and build buildings that facilitate navigation and communication for drones. A drone based infrastructure offers architects the opportunity to revive their creativity and consider how vertical outdoor space can be used to meet the needs of the drones. For example, drones are likely to need loading docks at regular intervals to deliver consistent performance. From the design of skyscraper facades with integrated drone landing fields, to an invisible urban infrastructure up in the air, to the design of private homes, it is clear that the technological revolution by drones will have far-reaching architectural implications.

Of course, such a change also poses challenges that need to be overcome. These range from the safety of drone operation to the allocation, design and regulation of drone ports in complex and changing urban environments. In addition, the acceptance of existing urban ground handling services in terms of privacy, visual facilities and noise is also necessary. Integration into the system and overall security must be achieved so that humanity can benefit from a future Smart City landscape.

Plug and Play Smart City
These and all other topics are addressed in the Plug and Play Smart City program. Plug and Play has created this program and is looking for innovative startups that follow this vision. We are particularly proud to have been invited to participate. We are constantly working on further development of these processes and are looking forward to further develop the structures and combine our knowledge with Plug and Play and all other innovative participants.
Drones will transform cities, revolutionize the way people travel, how products are delivered and how buildings look and are built. We are very excited to be part of this evolution and contribute to our future world.