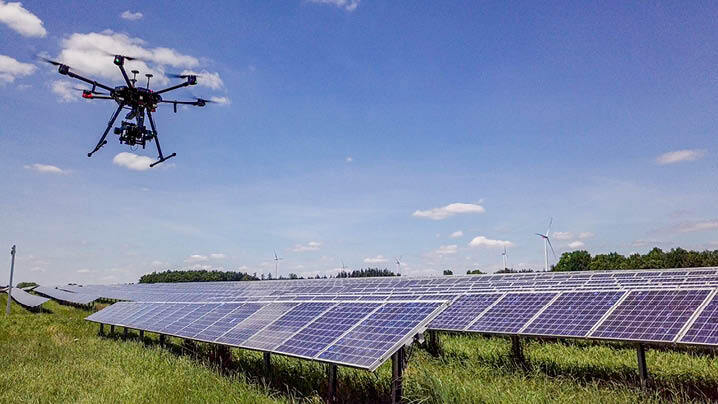 Q&A schoolprojekt renewables energiesFairFleet answeres urgent questions about the use of drones for the inspection of photovoltaic parks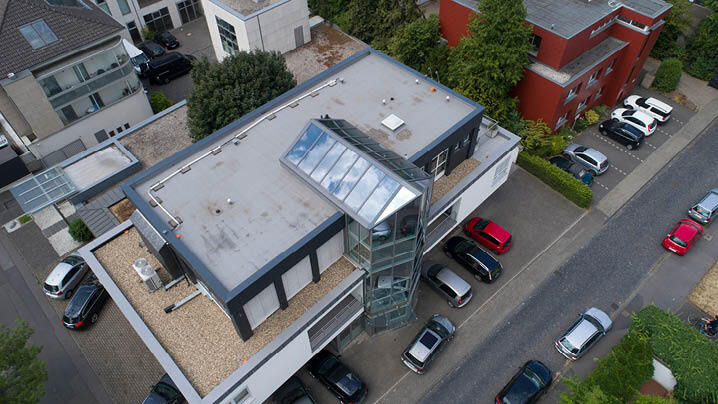 Interview about drones for roof measurementsMaster roofer and tinsmith Josef Frank answers FairFleet's questions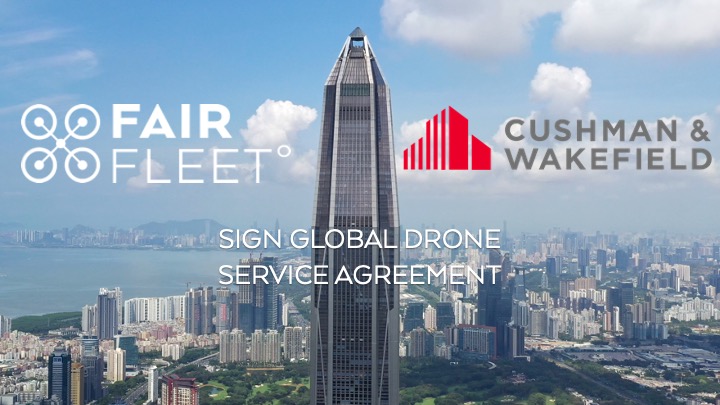 Press release Cushman & Wakefield and FairFleetGlobal Agreement between Cushman & Wakefield and FairFleet
Luca Wislsperger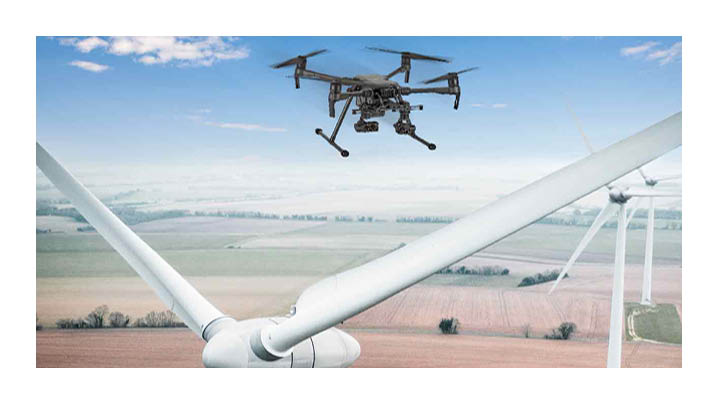 The revolution from the airFairFleet, in partnership with Funk, has set a milestone for wind energy with SmartInspect Wind Turbines, a turnkey beyond-insurance solution for wind turbines.
By Luca Wislsperger
200,000 injured deer every year caused by mowingFairFleet is much more effective from the air and quicker to rescue than with conventional methods
By Luca Wislsperger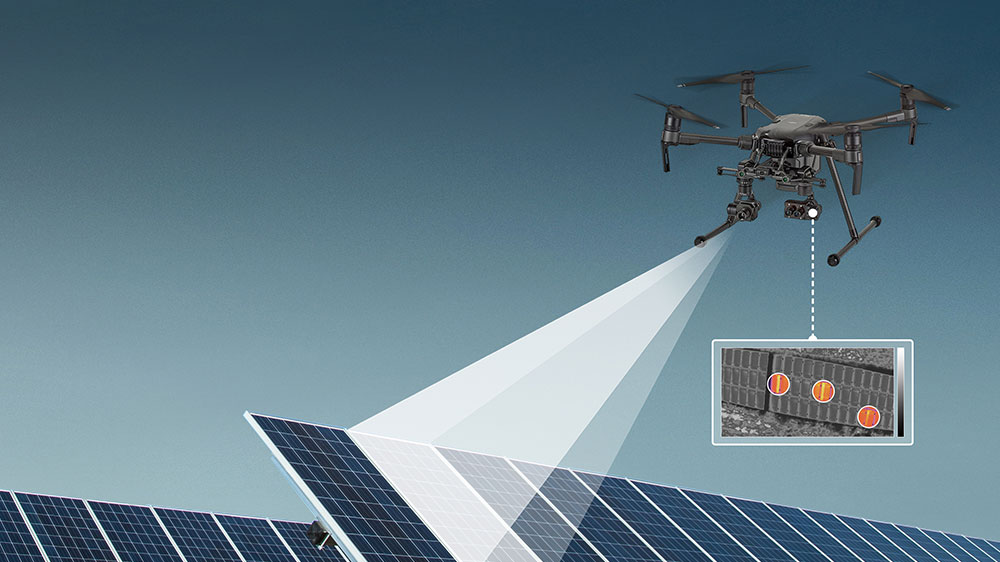 Drones for a green future!There are many ways for a greener future - but which one makes sense?
Kevin Danz
Real Estate marketing from aboveDrones for the perfect staging of your property
Digitisation is reviving the real estate industryHow the future of real estate marketing is being driven forward!
Florian Waubke
New in your Conrad stores!FairFleet is now also available in retail stores
Florian Waubke
High-Tech Gründerfonds Family DayFairFleet as a family member on site at the biggest networking event
Kevin Danz
FairFleet rocks!We take the golden rim home with us
Kevin Danz
Smart City = Drone City? – Part IIFairFleet lays the foundation of BVLOS flying
Kevin Danz
FairFleet supports renewable energy - Part IIWe support renewable energies through efficient, cost-effective inspections
Marco Kreuzer
FairFleet supports renewable energy – Part IGlobal warming and climate change - What do we have to expect?
Marco Kreuzer
Smart City = Drone City? – Part IThe area of application and the usefulness of drones in future smart cities
Kevin Danz
FairFleet goes Plug and Play Insurtech FairFleet is one of 16 selected startups for Plug and Play Insurtech
Florian Waubke
On set with FairFleet – we stage the 12 million Euro project!The Hotel Bayerischer Hof has the Penthouse Garden Suite photographed by us
Dario Manns
Curtain up for FairFleet! – In the final of the German Digital PrizeThe 10 finalists in the race for The Spark
Kevin Danz
Hello Frankfurt!FairFleet was honored as the most innovative startup
Fiona Morina
HTGF and FairFleet are ready for takeoff!We are very happy to welcome HTGF on board with us!
Florian Waubke
Smart City = Drone City? – Part IThe area of application and the usefulness of drones in future smart cities
Kevin Danz
Drones belong to the quadrocopter family and are defined as unmanned aerial vehicles (UAV). They can act as an additional eye, which enables us to see inaccessible places and angles. After drones were initially only used for military purposes, the use of civilian drones is increasing. With regard to the future, there are many different visions of what our everyday life with drones will look like. Mainly drones will provide for higher connectivity of the population.

Due to their high availability, they could potentially be as revolutionary as the Internet and thus fundamentally change the way we communicate and operate across cities around the world. Essentially, drones will be an extension of public infrastructure. Like taxis offering a passenger transport service, the drone will also offer some kind of transport service. From product deliveries to supporting measures, many scenarios are possible. One can think of it as some sort of extension of the network. Any service that we can generate via the network will be able to be provided by the drone in physical form.

In recent years, the increasing existence of drones and their successive price reductions have led to discussions about their possible applications in real and urban scenarios. What was once known from future science fiction movies is now a technology that is getting closer and closer to us.
In the coming decades, drones will become an important part of what we already know as the Smart City infrastructure and network. Basically, a Smart City is a city based on embedded sensor data.
Drones offer several opportunities for cities, mainly in terms of reducing costs, improving efficiency and creating many ways to relieve the burden on ground transport networks as well as increasing delivery speed and availability of time-critical products. They can be an crucial part of city-wide sensor networks, as well as intelligent road lighting, intelligent vehicle fleets and smartphones.

As cities become denser and more urban due to increasing population numbers and consequently efficient and agile mobility becomes more and more challenging, a technology is needed that helps to improve the quality of life. As an additional mobility solution there are already carpooling opportunities available today, such as SHARENOW or Uber , but in the future cities will have to rely on high-tech mobility solutions such as flying objects. Uber has already developed a concept called UBERAIR. Drones are our first contact to such a technology. The technology arises from the need to provide services and products faster and more efficiently. From this perspective, drones have an enormous potential. Currently, drones are being used to improve city life, especially in terms of safety. From the inspection of accident sites to the documentation of construction progress on a construction site to the inspection of insurance claims, drones already perform many tasks that they can do faster than people and which would also be dangerous for people. Every time a fully equipped drone flies through a tunnel, above a high-level building or a live rail or road network, someone is saved from a life-threatening risk. Drones are therefore the optimal solution thanks to their mobility and fast, cost-effective maintenance.
Just as technologies such as cars and security monitoring once shaped our urban infrastructure, a developing network of a sub-infrastructure for pilotless technology will emerge. As drones become more precise and agile, there will be opportunities for their increased use in urban areas. If they are programmed to learn from repeated maneuvers with the help of cameras and sensors, it is realistic to say that they could soon learn to navigate through increasingly complex cities on their own.

FairFleet's visions for the future
The first approaches to such a technology can already be seen today. FairFleet offers the possibility of identifying and classifying the finest cracks in dams and buildings with the aid of drone images, and making recommendations for action based on the images. Through detailed flight planning, the drone can fly autonomously above the building according to the route. With the help of years of positive experience in this field, a good basis can be created for further development regarding Smart Cities. The vision here is to fly on a road network of large cities with drones. The street scene will be recorded and at the same time road traffic will be recorded as well. The drone can be integrated into traffic completely autonomous. In this way, road damage and construction sites can be identified in the shortest possible time and are communicated to the smart cars until repaired, so that a signal is sent to redirect the route of the smart cars and a repair order for the road damage. For example, traffic can be diverted even when the roads are too busy. In rare cases of an accident, the drone is able to provide of early warning system and, in addition to a route diversion, send out a rescue order. If the drone's performance weakens, it will automatically fly to one of its charging stations. As soon as the charge level is full, the drone will return to the traffic.

Regarding photovoltaic systems, FairFleet currently offers the service of autonomously flying large-area systems according to previously defined routes. In this way, major damage to the system can be avoided by identifying the smallest cell damage to the panels at an early stage using algorithms. UAVs ensure constant quality during inspections by autonomous flying and the defined route in advance. In addition to the advantage of quick detection and repair of damage, a drone is operational 24 hours a day, 7 days a week, the inspection costs are very manageable and it is much more efficient.

The vision for the future is to equip smart cars with photovoltaic modules which can be flown over by drones in traffic. In the future, all roofs of a city with heavily polluted air, such as Tokyo, will be equipped with photovoltaic modules and flown over by drones. But also in Germany such implementations are not only planned but have already been implemented by Aldi Süd and Lidl. The supermarket chains had photovoltaic systems built on the roofs of over 7000 sales outlets and logistics centers.