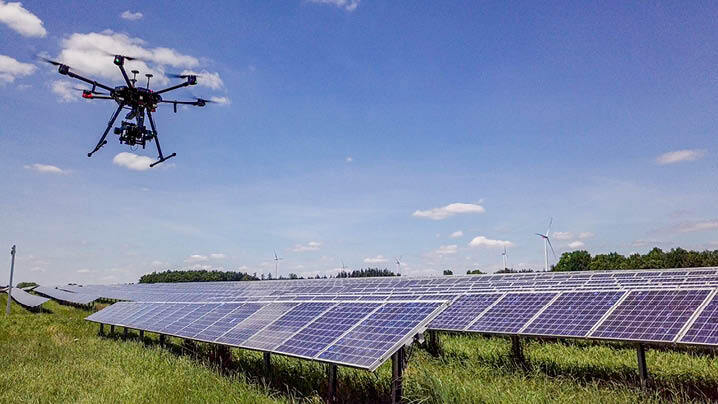 Q&A schoolprojekt renewables energiesFairFleet answeres urgent questions about the use of drones for the inspection of photovoltaic parks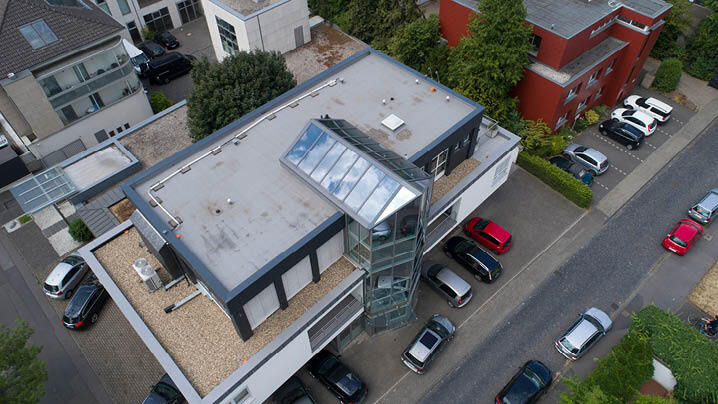 Interview about drones for roof measurementsMaster roofer and tinsmith Josef Frank answers FairFleet's questions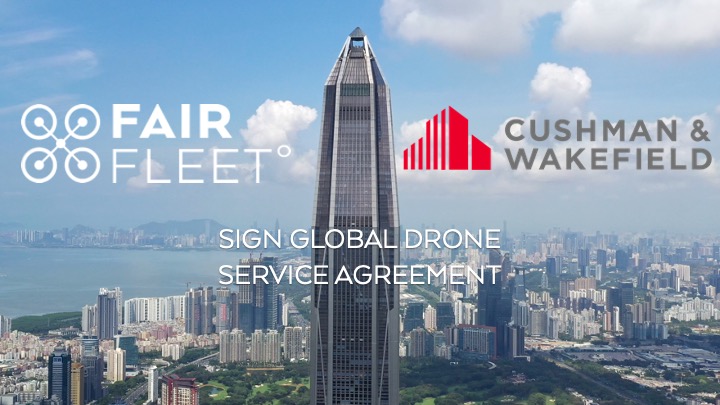 Press release Cushman & Wakefield and FairFleetGlobal Agreement between Cushman & Wakefield and FairFleet
Luca Wislsperger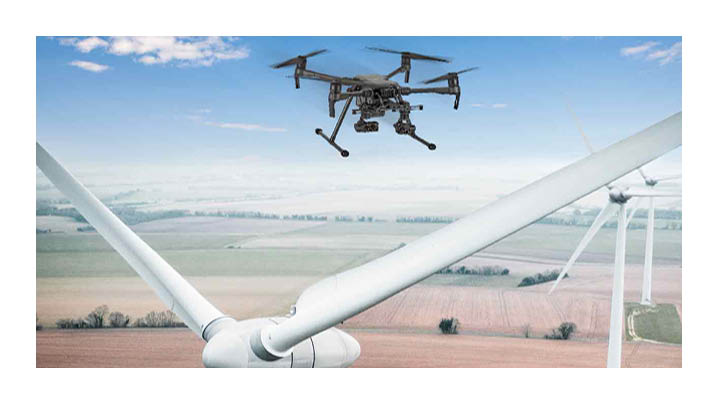 The revolution from the airFairFleet, in partnership with Funk, has set a milestone for wind energy with SmartInspect Wind Turbines, a turnkey beyond-insurance solution for wind turbines.
By Luca Wislsperger
200,000 injured deer every year caused by mowingFairFleet is much more effective from the air and quicker to rescue than with conventional methods
By Luca Wislsperger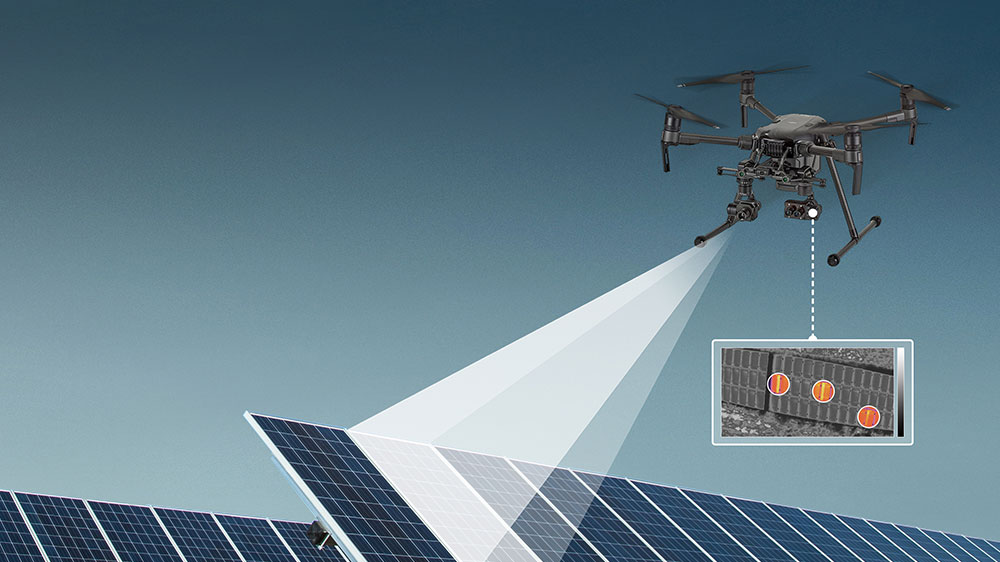 Drones for a green future!There are many ways for a greener future - but which one makes sense?
Kevin Danz
Real Estate marketing from aboveDrones for the perfect staging of your property
Digitisation is reviving the real estate industryHow the future of real estate marketing is being driven forward!
Florian Waubke
New in your Conrad stores!FairFleet is now also available in retail stores
Florian Waubke
High-Tech Gründerfonds Family DayFairFleet as a family member on site at the biggest networking event
Kevin Danz
FairFleet rocks!We take the golden rim home with us
Kevin Danz
Smart City = Drone City? – Part IIFairFleet lays the foundation of BVLOS flying
Kevin Danz
FairFleet supports renewable energy - Part IIWe support renewable energies through efficient, cost-effective inspections
Marco Kreuzer
FairFleet supports renewable energy – Part IGlobal warming and climate change - What do we have to expect?
Marco Kreuzer
Smart City = Drone City? – Part IThe area of application and the usefulness of drones in future smart cities
Kevin Danz
FairFleet goes Plug and Play Insurtech FairFleet is one of 16 selected startups for Plug and Play Insurtech
Florian Waubke
On set with FairFleet – we stage the 12 million Euro project!The Hotel Bayerischer Hof has the Penthouse Garden Suite photographed by us
Dario Manns
Curtain up for FairFleet! – In the final of the German Digital PrizeThe 10 finalists in the race for The Spark
Kevin Danz
Hello Frankfurt!FairFleet was honored as the most innovative startup
Fiona Morina
HTGF and FairFleet are ready for takeoff!We are very happy to welcome HTGF on board with us!
Florian Waubke
FairFleet supports renewable energy - Part IIWe support renewable energies through efficient, cost-effective inspections
Marco Kreuzer
The aforementioned and many other consequences led to the energy turnaround and to a shift away from fossil energies and towards renewable energies for power generation. Here, the sun, wind, water, tidal power and geothermal energy represent energy sources. The radiation and kinetic energy are either used immediately or converted into other forms of energy. The global reserves are limitless, and the development costs are considerably lower. The more direct the use of energy, the lower the costs. Solar radiation and gusts of wind occur without human influence - just as these tidal energies do not generate emissions or waste.
Solar energy is mainly stored by photovoltaic systems. The costs for these were initially very high, today they decrease the more systems were built and the easier the maintenance is. Solar energy and storage facilities are therefore in a position to make a substantial contribution to the transformation of energy systems and in some cases, it is even encouraged to equip private real estate with them.

The International Renewable Energy Agency expects the electricity production costs of large solar plants to halve by 2020 and all costs for renewable energies to equal the costs of conventional power plants by then.
In order for this state of low costs to continue, system monitoring is of great importance. The evaluation and analysis of data is becoming increasingly relevant. Technical innovations, such as thermographic images using drones, strengthen the possibilities of remote plant maintenance compared to on-site inspection. Early identification of a plant's faults not only prevents losses in electricity production, but also reduces maintenance costs. It provides reliable information on the technical condition of the system, enabling the operator to obtain important information and initiate any necessary optimizations or repairs of faulty components before major damage occurs.

Even the slightest damage can be caused by manufacturer quality defects, incorrect planning, improper installation or weather conditions. High electrical voltages cause a certain sensitivity of the system. Only regular maintenance ensures that the damage does not remain undetected. Larger damage, for example, manifests itself in a fire which cannot be extinguished very quickly and which, in addition to enormous losses in yield, also causes very high reconstruction costs. Storm damage can lead not only to clearly visible glass breakage, but also to microcracks and cell breaks that are not visible to the human eye. Even such smallest damage can be identified using drone images and subsequent algorithm-based analysis.
FairFleet offers exactly this type of inspection of photovoltaic systems. With targeted inspections, analyses and testing by powerful drones, we establish the inspection of roof systems up to the largest open space systems in a fast, cost-effective way and support the increasing shift towards renewable energies.

The Intersolar Europe in Munich
In order to reach relevant customers who can benefit from our services, we visit the Intersolar trade fair in Munich. In addition, we use this opportunity to exchange ideas with other market experts, our partners and customers and to make our products even more efficient.
Intersolar is the world's leading trade fair for the solar industry and its partners and has been the platform and driver of the remarkable transformation of the energy market towards a sustainable way of storing energy for many years. Digitization and innovative technologies help to combine the generation, storage, distribution and consumption of energy with electricity and heat in an intelligent, efficient and environmentally friendly way. The world market for photovoltaics is growing and solar power is becoming a pillar of energy supply. More than 800 international exhibitors, including the world's most important manufacturers, suppliers, trading and service companies, will be presenting their latest products, services, developments and technical innovations in the fields of photovoltaics, solar thermal, solar power plants as well as grid infrastructure and groundbreaking solutions for the integration of renewable energies at the Intersolar Europe trade fair in Munich. In this context, we also presented our inspections last year together with renerco plan consult using drone recordings.


As a subsidiary of BayWa AG, renerco offers comprehensive technical consulting and planning services for renewable energies such as wind energy, photovoltaics, geothermal energy and bioenergy. Together with renerco plan consult, we offer plant inspections including operating data analyses.
In addition to our joint stand with renerco, this year we will also be represented in a separate area at the joint stand of the Federal Ministry of Economics and Energy (BMWi). We will have a drone with remote control and live thermal image provided by DJI to show you how powerful, innovative and above all useful such a flight above photovoltaic systems can be. Our aim is to make the maintenance of photovoltaic systems as efficient and simple as possible so that they can be built and used more often and thus counteract climate change.
This video will give you an idea of what our stand looked like at Intersolar last year.
If you are interested in a photovoltaic inspection feel free to reach out to us via e-mail! We are looking forward to getting to know you and to convince you of our services.

You missed the first part? Click here!