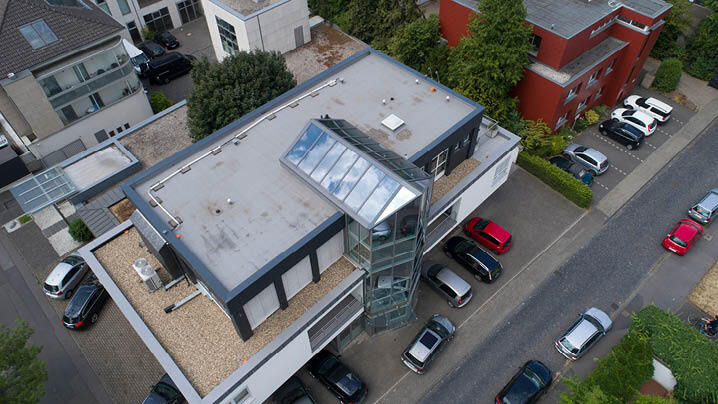 Interview about drones for roof measurementsMaster roofer and tinsmith Josef Frank answers FairFleet's questions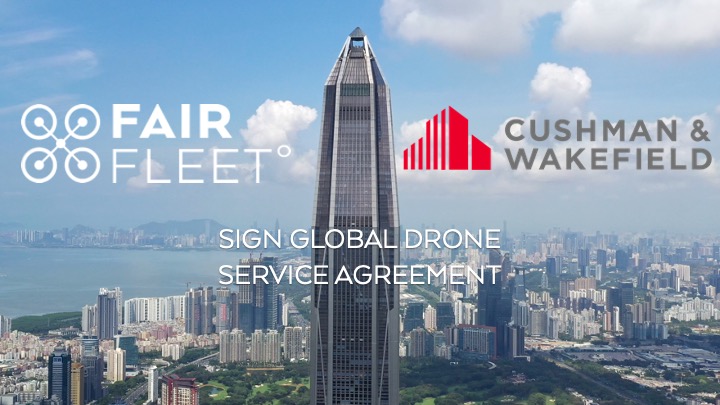 Press release Cushman & Wakefield and FairFleetGlobal Agreement between Cushman & Wakefield and FairFleet
Luca Wislsperger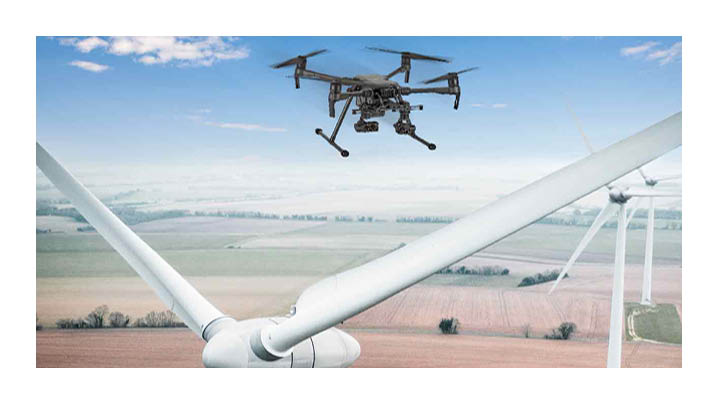 The revolution from the airFairFleet, in partnership with Funk, has set a milestone for wind energy with SmartInspect Wind Turbines, a turnkey beyond-insurance solution for wind turbines.
By Luca Wislsperger
200,000 injured deer every year caused by mowingFairFleet is much more effective from the air and quicker to rescue than with conventional methods
By Luca Wislsperger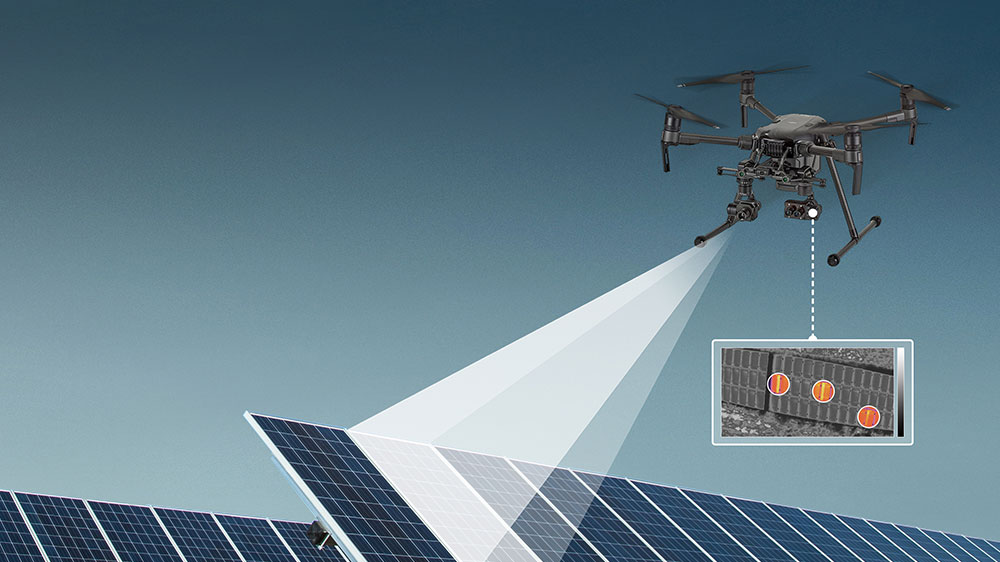 Drones for a green future!There are many ways for a greener future - but which one makes sense?
Kevin Danz
Real Estate marketing from aboveDrones for the perfect staging of your property
Digitisation is reviving the real estate industryHow the future of real estate marketing is being driven forward!
Florian Waubke
New in your Conrad stores!FairFleet is now also available in retail stores
Florian Waubke
High-Tech Gründerfonds Family DayFairFleet as a family member on site at the biggest networking event
Kevin Danz
FairFleet rocks!We take the golden rim home with us
Kevin Danz
Smart City = Drone City? – Part IIFairFleet lays the foundation of BVLOS flying
Kevin Danz
FairFleet supports renewable energy - Part IIWe support renewable energies through efficient, cost-effective inspections
Marco Kreuzer
FairFleet supports renewable energy – Part IGlobal warming and climate change - What do we have to expect?
Marco Kreuzer
Smart City = Drone City? – Part IThe area of application and the usefulness of drones in future smart cities
Kevin Danz
FairFleet goes Plug and Play Insurtech FairFleet is one of 16 selected startups for Plug and Play Insurtech
Florian Waubke
On set with FairFleet – we stage the 12 million Euro project!The Hotel Bayerischer Hof has the Penthouse Garden Suite photographed by us
Dario Manns
Curtain up for FairFleet! – In the final of the German Digital PrizeThe 10 finalists in the race for The Spark
Kevin Danz
Hello Frankfurt!FairFleet was honored as the most innovative startup
Fiona Morina
HTGF and FairFleet are ready for takeoff!We are very happy to welcome HTGF on board with us!
Florian Waubke
FairFleet supports renewable energy – Part IGlobal warming and climate change - What do we have to expect?
Marco Kreuzer
Renewable energies and the energy revolution stand for a secure, environmentally compatible and economically successful future. The current method of producing electricity from fossil energy sources such as coal, natural gas, crude oil and uranium is chemically or atomically stored energy that is converted into heat or radiation energy by combustion. The global reserves are limited, oil, gas and uranium will presumably already be used up in the 21st century, which in turn will lead to higher development costs. Because the scarcer the reserves and the greater the global demand, the higher the prices will be. For example, the oil price rose from around 17 US dollars in 2001 to as much as 147 dollars per barrel in 2008. As a result, the German government agreed in 2010 to drastically reduce greenhouse gas emissions by 2050. Currently the oil price fluctuates between 50 and 60 dollars per barrel.
In addition, the combustion of carbon-containing energy sources releases harmful emissions and climate-damaging greenhouse gases that lead to global warming. Nuclear power plants generate radioactive waste that continues to radiate for thousands of years. Furthermore, uncontrolled life-threatening radiation can escape in the event of accidents. Particularly after the nuclear catastrophe at the Fukushima power plant in Japan in 2011, the phase-out of nuclear energy in Germany was set for 2022.

Consequences of global warming
Due to the increased proportion of carbon dioxide in the air owing to emissions of fossil fuels, the earth's atmosphere is heating up. From 1965 to 2015 (50 years), the earth warmed by only 0.1°C. An additional increase of 0.3 - 0.7°C is expected in the next 15 years. It could even rise up to 1.5°C by 2050. With such an increase, 10 million people in coastal areas would be affected by increased flooding and the population in southern Africa would have 20-30% less water available.
However, the consequences can already be seen today: Ice masses are melting, sea levels are rising, and weather extremes such as floods, storms and droughts are becoming more frequent. While there were only a few floods from around 2000 to 2008, the number increased from 2010 onwards, an example being the flood catastrophe in Thailand in 2011.

The main impact of rising sea levels is the flooding of low-lying coastal areas and cities. 22 of the world's 50 largest cities are coastal cities, including Shanghai, Hong Kong, Tokyo, Buenos Aires and New York. In addition, increasing global warming is causing the earth's water cycle to intensify. Droughts last longer, and floods occur more frequently.(Source: GEO.de)

In dry areas, there may be shifts in the rainfall belt, threatening human water supplies. The higher the temperature rise, the more people suffer from drought. In Southern Europe, too, severe droughts are to be expected, causing 150 to 500 million more people to starve than today. In addition, vegetation periods are shortened, and crop failures occur. In Europe, the risk of transmitting infectious diseases due to heat is also significantly higher. The illustrated world maps show the serious consequences.(Source: Reuters/NCAR)

The consequences for Germany
The risk of extreme weather conditions such as heat or thunderstorms is increasing more and more. Arctic ice surfaces, which normally reflect the sun, are melting due to the warming of the atmosphere. The underlying land areas store heat longer, warming water and air. The airflows change because warm air stores more moisture and can therefore release more moisture. The consequences are heavy rain and thunderstorms. For Germany, this means that summer precipitation will decrease, and winter precipitation will increase as more rain falls than snow. Summer drought endangers agricultural yields, while the risk of flooding increases in winter and spring. This not only endangers winter sports resorts but is also noticeable in riverbank cities in Germany. At the beginning of January in 2018, such heavy rainfall was already visible in Cologne and other cities on the Rhine. (Source: dpa)

Click here to get to part 2!