200,000 injured deer every year caused by mowingFairFleet is much more effective from the air and quicker to rescue than with conventional methods
By Luca Wislsperger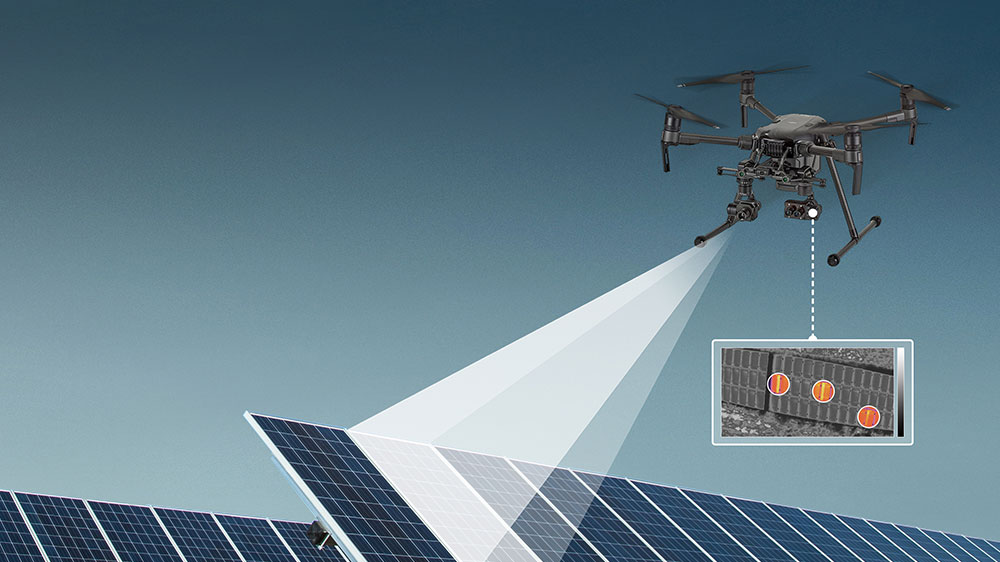 Drones for a green future!There are many ways for a greener future - but which one makes sense?
Kevin Danz
Real Estate marketing from aboveDrones for the perfect staging of your property
Digitisation is reviving the real estate industryHow the future of real estate marketing is being driven forward!
Florian Waubke
New in your Conrad stores!FairFleet is now also available in retail stores
Florian Waubke
High-Tech Gründerfonds Family DayFairFleet as a family member on site at the biggest networking event
Kevin Danz
FairFleet rocks!We take the golden rim home with us
Kevin Danz
Smart City = Drone City? – Part IIFairFleet lays the foundation of BVLOS flying
Kevin Danz
FairFleet supports renewable energy - Part IIWe support renewable energies through efficient, cost-effective inspections
Marco Kreuzer
FairFleet supports renewable energy – Part IGlobal warming and climate change - What do we have to expect?
Marco Kreuzer
Smart City = Drone City? – Part IThe area of application and the usefulness of drones in future smart cities
Kevin Danz
FairFleet goes Plug and Play Insurtech FairFleet is one of 16 selected startups for Plug and Play Insurtech
Florian Waubke
On set with FairFleet – we stage the 12 million Euro project!The Hotel Bayerischer Hof has the Penthouse Garden Suite photographed by us
Dario Manns
Curtain up for FairFleet! – In the final of the German Digital PrizeThe 10 finalists in the race for The Spark
Kevin Danz
Hello Frankfurt!FairFleet was honored as the most innovative startup
Fiona Morina
HTGF and FairFleet are ready for takeoff!We are very happy to welcome HTGF on board with us!
Florian Waubke
New in your Conrad stores!FairFleet is now also available in retail stores
Florian Waubke
From now on you can also book our services at the electronics mail order company Conrad!

Through its platform, Conrad offers more than 3 million electronic and technical products from over 4,500 manufacturers for industrial customers, technology enthusiasts and other users. In addition, Conrad supports its business customers in ensuring smooth operations, including maintenance and repair. In order to adapt to modern changes, Conrad wants to expand its B2B area and integrate it into its growth process as a fixed and larger component. Conrad is not afraid of the changes of time but takes it as a challenge and an opportunity to set a further development in motion. For this reason, Conrad increasingly offers services that can be brought to customers by consultants and subsequently booked through Conrad. Since 2017, Conrad has been networking business customers with vendors and one-stop shopping on its B2B marketplace.

FairFleet is a full service provider for drone services. As Europe's largest network of 2000 professional and verified drone pilots, we offer drone based solutions for a variety of applications in the form of a one-stop shop. We offer mainly customers from the B2B sector in industries like real estate, energy and insurance possibilities to use drones to their advantage. Inspections are carried out quickly, efficiently and cost-effectively using state-of-the-art drone technology. They ensure a more detailed representation of the facts and thus enable more precise assessments of damage and its repair. FairFleet connects drone pilots with customers, takes care of all operational parts of the process and guarantees absolute legal certainty.

FairFleet's services are now available in all 21 Conrad branches. On site are experts who advise customers personally and competently on services such as FairFleet. Since Conrad offers a wide range of products that are related to our services, Conrad customers are offered an attractive additional service that they can purchase. For FairFleet this new business model is a premiere. It is the first time that our Services can be purchased from a retailer.

The additional services recommended to Conrad customers by the advisors include inspection of small solar systems, roof and building inspections as well as drone images of real estate.

In addition to high-resolution thermographic images, at photovoltaic inspections we create a hotspot identification that makes it possible to identify damage to modules and cells. All damages are categorized and clearly listed in a PDF report. With the building and roof inspection both a measurement of the roof and a damage detection of the roof is possible. Here the the drone flies above the roof and the condition of the roof is analyzed precisely. It is also possible to create a photogrammetric 3D model or an orthophoto of the roof. real estate images from drones show the real estate from its most beautiful perspectives. Beside simple aerial photos also 360° spherical panoramas or drone videos can be provided. To illustrate or emphasize certain features of the surroundings, so called points of interest can be placed into spherical panoramas and drone videos. Points of Interest represent individual pins with which desired locations or other special features can be marked.

We are especially pleased about this cooperation and thank Conrad for their initiative!