200,000 injured deer every year caused by mowingFairFleet is much more effective from the air and quicker to rescue than with conventional methods
By Luca Wislsperger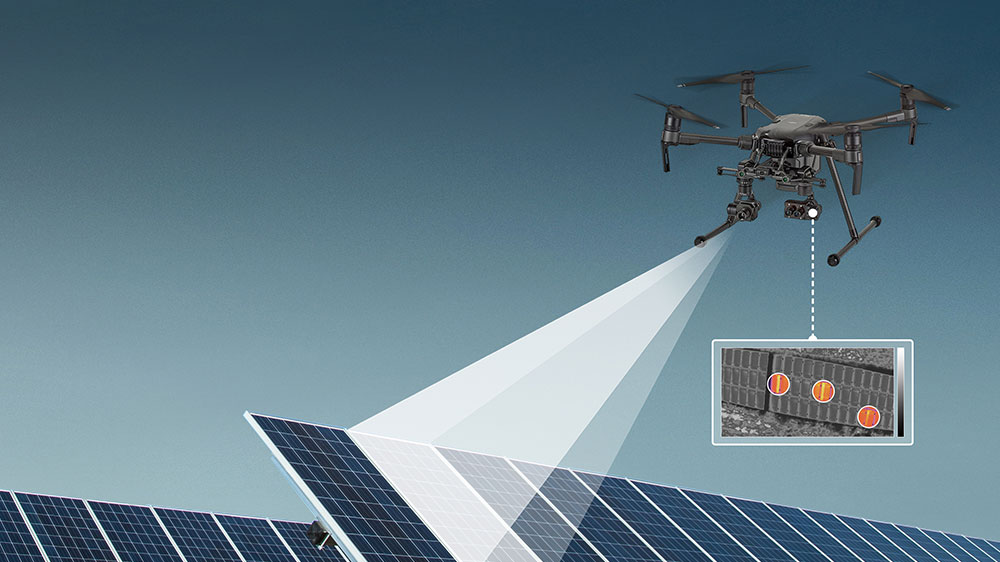 Drones for a green future!There are many ways for a greener future - but which one makes sense?
Kevin Danz
Real Estate marketing from aboveDrones for the perfect staging of your property
Digitisation is reviving the real estate industryHow the future of real estate marketing is being driven forward!
Florian Waubke
New in your Conrad stores!FairFleet is now also available in retail stores
Florian Waubke
High-Tech Gründerfonds Family DayFairFleet as a family member on site at the biggest networking event
Kevin Danz
FairFleet rocks!We take the golden rim home with us
Kevin Danz
Smart City = Drone City? – Part IIFairFleet lays the foundation of BVLOS flying
Kevin Danz
FairFleet supports renewable energy - Part IIWe support renewable energies through efficient, cost-effective inspections
Marco Kreuzer
FairFleet supports renewable energy – Part IGlobal warming and climate change - What do we have to expect?
Marco Kreuzer
Smart City = Drone City? – Part IThe area of application and the usefulness of drones in future smart cities
Kevin Danz
FairFleet goes Plug and Play Insurtech FairFleet is one of 16 selected startups for Plug and Play Insurtech
Florian Waubke
On set with FairFleet – we stage the 12 million Euro project!The Hotel Bayerischer Hof has the Penthouse Garden Suite photographed by us
Dario Manns
Curtain up for FairFleet! – In the final of the German Digital PrizeThe 10 finalists in the race for The Spark
Kevin Danz
Hello Frankfurt!FairFleet was honored as the most innovative startup
Fiona Morina
HTGF and FairFleet are ready for takeoff!We are very happy to welcome HTGF on board with us!
Florian Waubke
On set with FairFleet – we stage the 12 million Euro project!The Hotel Bayerischer Hof has the Penthouse Garden Suite photographed by us
Dario Manns
At the beginning of last year, we carried out a special project in cooperation with the Hotel Bayerischer Hof in our home town Munich and created drone videos for the impressive Penthouse Garden Suite.
In February 2018, the 12 million euro renovation of the luxury hotel Bayerischer Hof was completed. The original floors 4 to 7 were demolished and a new, wider south and north wing was built that extends to the 8th floor. The entire 8th floor consists of the 350 square meter Penthouse Garden Suite with its own spa area and gym. Due to the floor-to-ceiling panorama windows, the suite is flooded with daylight and allows access to the roof terrace from almost all areas. The Belgian designer and art dealer Axel Vervoordt, who has already furnished the Robert de Niro Suite in the Greenwich Hotel in Manhattan, New York, is responsible for the interior design of the rooms. He particularly paid attention to creating a feeling of tranquility within the guest through a discreet design in earthy and natural tones. In fact, every single piece of wooden furniture is unique and has been reworked in the artist's atelier. After the Royal Ludwig Suite in the Hotel Vier Jahreszeiten and the Monforte Royal Suite in the Hotel The Charles, this is the third most expensive hotel room in Munich.

The spacious 350 square meters include 124.5 square meters roof terrace, which extends over three sides of the suite and provides breathtaking and spectacular views over Munich.
Uniquely impressive creations and spectacular views of this kind can be captured particularly well with drones, even indoor shots are an option. Shortly before the press conference and presentation of the Penthouse Garden Suite, the Hotel Bayerischer Hof asked us to photograph the suite professionally. As a full service partner, we develop an individual concept in cooperation with our customer and understand when things need to go a little faster. As long as external events, such as the weather, don't put a spoke in our wheel, we are ready to pull out all the stops to implement the desired project as quickly and on time as possible.

In the case of the order from the Hotel Bayerischer Hof, our co-founder and pilot-in-residence Dario Manns himself shot the recordings and, together with our experienced post-production editors, sent the finished videos to our client within the shortest possible time. The satisfaction of our customers is very important to us.
If you spontaneously need drone recordings, don't hesitate to contact us! We are ready to turn your wishes into reality as quickly as possible.

We are very pleased to have contributed to such a large project. Take a look at the result if you want to see the impressive suite!