200,000 injured deer every year caused by mowingFairFleet is much more effective from the air and quicker to rescue than with conventional methods
By Luca Wislsperger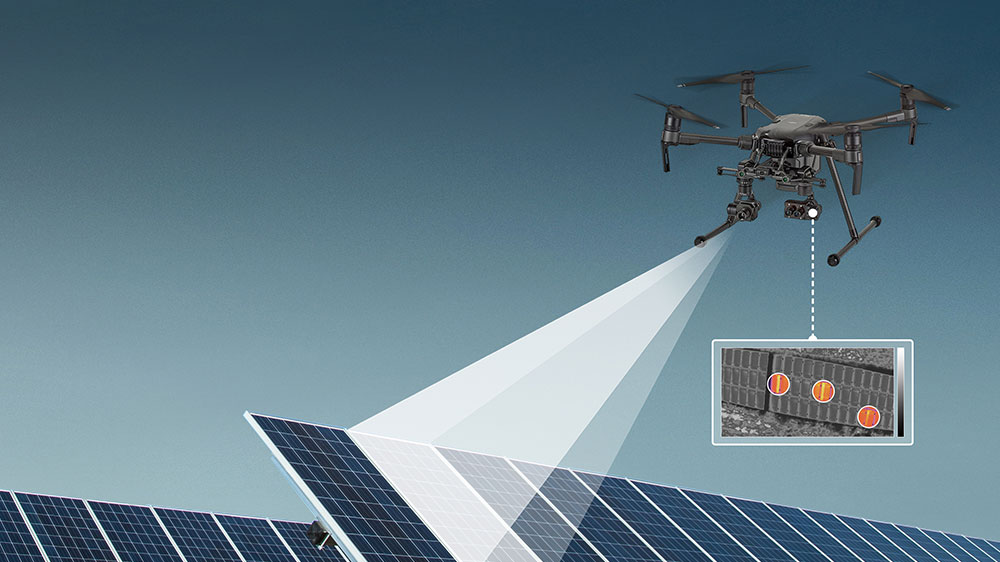 Drones for a green future!There are many ways for a greener future - but which one makes sense?
Kevin Danz
Real Estate marketing from aboveDrones for the perfect staging of your property
Digitisation is reviving the real estate industryHow the future of real estate marketing is being driven forward!
Florian Waubke
New in your Conrad stores!FairFleet is now also available in retail stores
Florian Waubke
High-Tech Gründerfonds Family DayFairFleet as a family member on site at the biggest networking event
Kevin Danz
FairFleet rocks!We take the golden rim home with us
Kevin Danz
Smart City = Drone City? – Part IIFairFleet lays the foundation of BVLOS flying
Kevin Danz
FairFleet supports renewable energy - Part IIWe support renewable energies through efficient, cost-effective inspections
Marco Kreuzer
FairFleet supports renewable energy – Part IGlobal warming and climate change - What do we have to expect?
Marco Kreuzer
Smart City = Drone City? – Part IThe area of application and the usefulness of drones in future smart cities
Kevin Danz
FairFleet goes Plug and Play Insurtech FairFleet is one of 16 selected startups for Plug and Play Insurtech
Florian Waubke
On set with FairFleet – we stage the 12 million Euro project!The Hotel Bayerischer Hof has the Penthouse Garden Suite photographed by us
Dario Manns
Curtain up for FairFleet! – In the final of the German Digital PrizeThe 10 finalists in the race for The Spark
Kevin Danz
Hello Frankfurt!FairFleet was honored as the most innovative startup
Fiona Morina
HTGF and FairFleet are ready for takeoff!We are very happy to welcome HTGF on board with us!
Florian Waubke
Curtain up for FairFleet! – In the final of the German Digital PrizeThe 10 finalists in the race for The Spark
Kevin Danz
On November 8th, 2018, "The Spark - the German Digital Prize" was awarded for the third time. After Industry 4.0 in 2016 and Artificial Intelligence in 2017, the focus this year was on robotics companies. We are delighted and proud to have been nominated by the jury as one of the 10 finalists!

Since 2016, the Handelsblatt and McKinsey have annually awarded the Digital Prize to the best ideas in a selected subject area.

The Handelsblatt is the largest business and financial newspaper in German. It employs around 180 editors who, together with correspondents worldwide, provide us with current and in-depth news from the worlds of politics, finance, technology, business and trade. Based on the well-founded research of the editors, the values of up to date news, reliability, substance and objectivity are conveyed, thus providing reports on future trends and new technologies with important insights for successful action in constantly changing markets.

Editor in Chief Sven Afhüppe explains which companies are awarded with the Spark: "Almost all companies expect that technological developments will significantly change their business in the coming years. [...] Those who get involved have great opportunities - those who react too late risk the future of the company. With 'The Spark - the German Digital Prize' we would like to honour those who approach the challenge wisely and courageously."

McKinsey & Company is the leading management consultancy in Germany and worldwide. They work in more than 100 offices in 65 countries around the globe and pursue the goal of substantially and permanently improving the performance of their clients through an analysis of strategic and organizational aspects as well as questions of operational and systems technology procedures. McKinsey's clients currently include 26 of the 30 DAX companies.

German CEO Cornelius Baur also explains what kind of companies Spark was created for: "We are currently experiencing a new industrial revolution at the speed of light - digitization. [...] Start-ups and tech founders are becoming sources of inspiration and clocks of digitization. With 'The Spark - the German Digital Prize' we would like to honour precisely such companies."

Together, the Handelsblatt and McKinsey honor digital revolutionaries, offer them the big stage and establish contact to important economic giants. In 2018, the focus was on robotics. The competition was open to startups who had developed innovative concepts in robotics, worked in German-speaking countries and employed a maximum of 500 people - and thus it was open to us!

The applications are evaluated by an expert jury according to the criteria of novelty, scalability and customer benefit. Now a somewhat deeper look, why exactly are we qualified for this?

Novelty is one of the criteria, as an innovative idea is sought for existing solutions, which has the potential to change the market sustainably. We fundamentally change the existing processes through our drone photographs, especially in photovoltaic inspection, roof inspection and the marketing of real estate. Not only do we provide faster and more detailed analyses, but above all we increase safety, for example during roof inspection, where people who have to climb on roofs at risk of collapsing are a thing of the past. In addition, we show a new way of presenting the marketing of real estate and marketing objects in a uniquely spectacular and impressive way.

Good scalability is necessary because companies are sought whose idea has great growth potential and whose business model is characterized by a high degree of versatility. With our 8 industries, which couldn't be more different, we prove just these factors. In addition, our business model can be constantly expanded as new industries can be added, for example the integration of BVLOS (Beyond visual line of sight) inspections in the area of infrastructure is planned.

The customer benefit is considered, as of course only ideas that provide the customer with a benefit, be it through increased efficiency, cost reduction or quality improvement, are worthy of distinction. By taking drones photos not only of buildings but also of their surroundings, the quality of portfolios can be improved, especially in the real estate sector. We also create 3D visualizations of construction projects, which give the customer a better view of his future home. Even views from certain floors can be visualized. But we also provide cost savings in many ways. For example, in roof inspection, we ensure a conclusive process without the need for scaffolding and costs for experts. This of course also fundamentally increases the speed of the process.

We are very pleased that the professional jury has recognized our innovations and our potential and has nominated us as one of the 10 finalists from a large number of certainly very interesting applicants.

As a finalist we were not only given the opportunity to present FairFleet to over 300 invited guests from politics, science and business, but also to network with other drivers of the digital revolution. In addition, as a finalist you receive an announcement in the Handelsblatt, a presentation on the-spark.de, a presentation at the McKinsey Digital & Analytics conference "Leading in a Disruptive World" with around 1,000 guests as well as coaching for the jury meeting and, of course, networking with The Spark Alumni.

All in all, an enriching experience. Not only have we got to know many new personalities, we have also been able to take FairFleet a step further and are especially proud of our CEO Florian Waubke, who successfully presented FairFleet!

We would like to thank the Handelsblatt, the McKinsey Company, the entire selection committee of "The Spark" and of course Florian!

If you're interested in watching the live pitches, here is a link to the full-length video of all the pitches. You can find the FairFleet Pitch from minute 2:12 to minute 4:33.