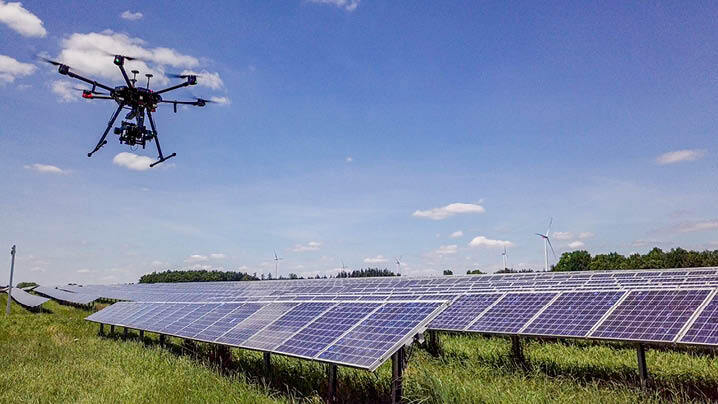 Q&A schoolprojekt renewables energiesFairFleet answeres urgent questions about the use of drones for the inspection of photovoltaic parks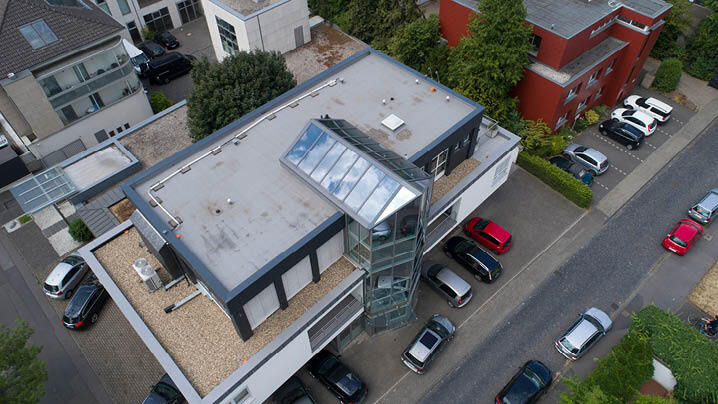 Interview about drones for roof measurementsMaster roofer and tinsmith Josef Frank answers FairFleet's questions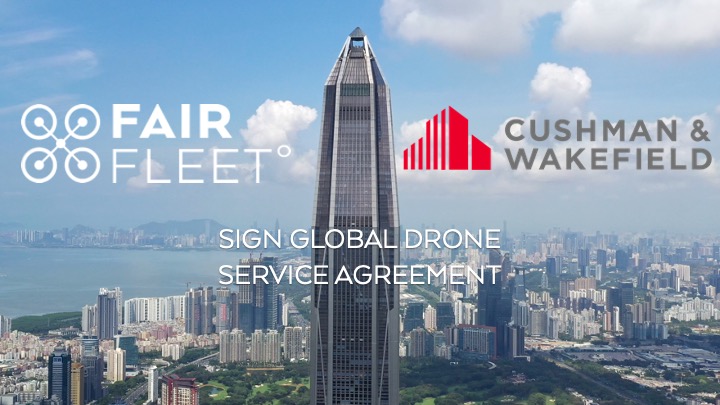 Press release Cushman & Wakefield and FairFleetGlobal Agreement between Cushman & Wakefield and FairFleet
Luca Wislsperger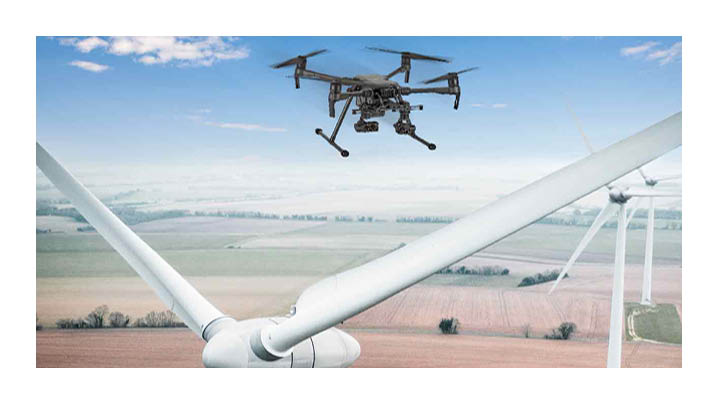 The revolution from the airFairFleet, in partnership with Funk, has set a milestone for wind energy with SmartInspect Wind Turbines, a turnkey beyond-insurance solution for wind turbines.
By Luca Wislsperger
200,000 injured deer every year caused by mowingFairFleet is much more effective from the air and quicker to rescue than with conventional methods
By Luca Wislsperger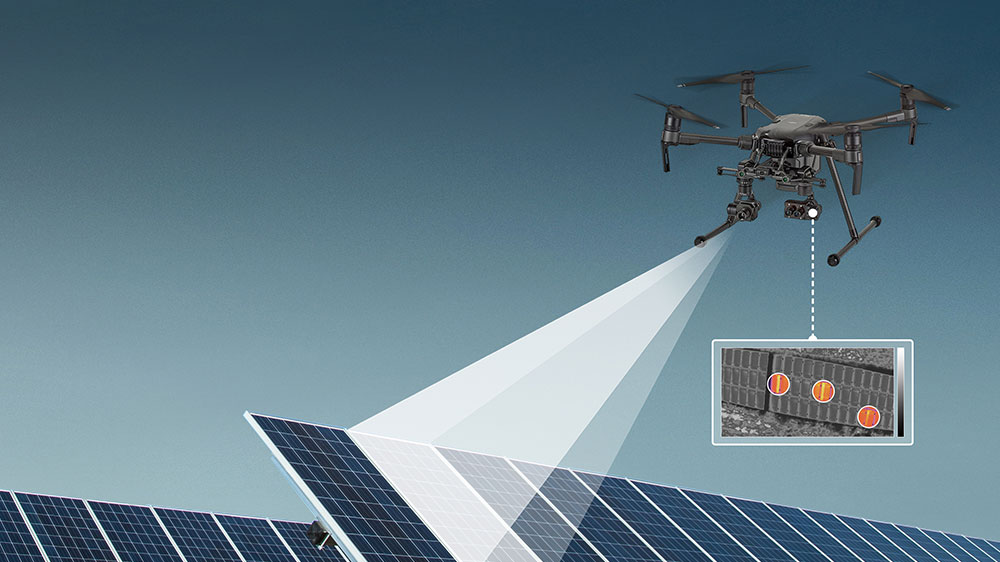 Drones for a green future!There are many ways for a greener future - but which one makes sense?
Kevin Danz
Real Estate marketing from aboveDrones for the perfect staging of your property
Digitisation is reviving the real estate industryHow the future of real estate marketing is being driven forward!
Florian Waubke
New in your Conrad stores!FairFleet is now also available in retail stores
Florian Waubke
High-Tech Gründerfonds Family DayFairFleet as a family member on site at the biggest networking event
Kevin Danz
FairFleet rocks!We take the golden rim home with us
Kevin Danz
Smart City = Drone City? – Part IIFairFleet lays the foundation of BVLOS flying
Kevin Danz
FairFleet supports renewable energy - Part IIWe support renewable energies through efficient, cost-effective inspections
Marco Kreuzer
FairFleet supports renewable energy – Part IGlobal warming and climate change - What do we have to expect?
Marco Kreuzer
Smart City = Drone City? – Part IThe area of application and the usefulness of drones in future smart cities
Kevin Danz
FairFleet goes Plug and Play Insurtech FairFleet is one of 16 selected startups for Plug and Play Insurtech
Florian Waubke
On set with FairFleet – we stage the 12 million Euro project!The Hotel Bayerischer Hof has the Penthouse Garden Suite photographed by us
Dario Manns
Curtain up for FairFleet! – In the final of the German Digital PrizeThe 10 finalists in the race for The Spark
Kevin Danz
Hello Frankfurt!FairFleet was honored as the most innovative startup
Fiona Morina
HTGF and FairFleet are ready for takeoff!We are very happy to welcome HTGF on board with us!
Florian Waubke
High-Tech Gründerfonds Family DayFairFleet as a family member on site at the biggest networking event
Kevin Danz
On May 28th and 29th we were invited to participate at the HTGF Family Day in Bonn. The HTGF Family Day is organized every year to bring together the entire HTGF network and to enable a lively exchange about challenges and developments in the founder's everyday life. In August 2018 the HTGF decided to invest in FairFleet to our great enthusiasm. We are especially happy to be part of the big networking event for the first time this year. More about our admission to the HTGF family can be found here.
The Family Day is the largest venture capital or private equity event in Germany. With more than 1100 international participants, including managers of the entire startup portfolio and members of the international venture capital ecosystem, the Family Day connects pioneers of the startup industry with financially strong investors. The event offers participants the opportunity to gain interesting insights into current technological trends and to exchange ideas casually and on an equal footing. The nearly 300 companies in the HTGF portfolio were offered a stage and showcase at the same time. On the one hand, renowned investors with an investment capital of around 10 billion euros were gathered on site, on the other hand, a lively exchange among start-ups is an enrichment, as one often has to face the same challenges and discuss them. The opportunity to cultivate and establish contacts often amounts to cooperation between individual start-ups. Ideas are shared, experiences are exchanged, similarities and interfaces are discovered.
Lectures, discussions and presentations by various start-ups round off the event. The Federal Minister of Economics, Peter Altmaier, was one of the keynote speakers at the HTGF Family Day 2019. To welcome the guests, he gave a speech on global competition and the resulting necessity for cross-departmental innovations. In addition, other well-known personalities also provided input and new ideas, such as Frank Thelen, an entrepreneur and major tech investor known from the TV show "Höhle der Löwen", Joey Kelly, a well-known musician, extreme athlete and entrepreneur, and Urs Meier, a former football referee, who is now a much sought-after speaker at corporate events.
However, the core of the events were the 1:1 meetings in order to exploit the growth potential of one's own company with the help of new contacts and potential donors. Over 2300 1:1 meetings took place this year, where founders took the opportunity to present their business ideas to investors. In addition to many one-on-one meetings with our CEO Florian Waubke and our CBDO Alexander Engelfried, Florian even had the opportunity to pitch our business model in front of the entire audience.
Mutual support and a dynamic exchange of know-how are the key to the growth and success of young companies. We are curious to see what will come out of the newly established contacts and will of course keep you up to date!