200,000 injured deer every year caused by mowingFairFleet is much more effective from the air and quicker to rescue than with conventional methods
By Luca Wislsperger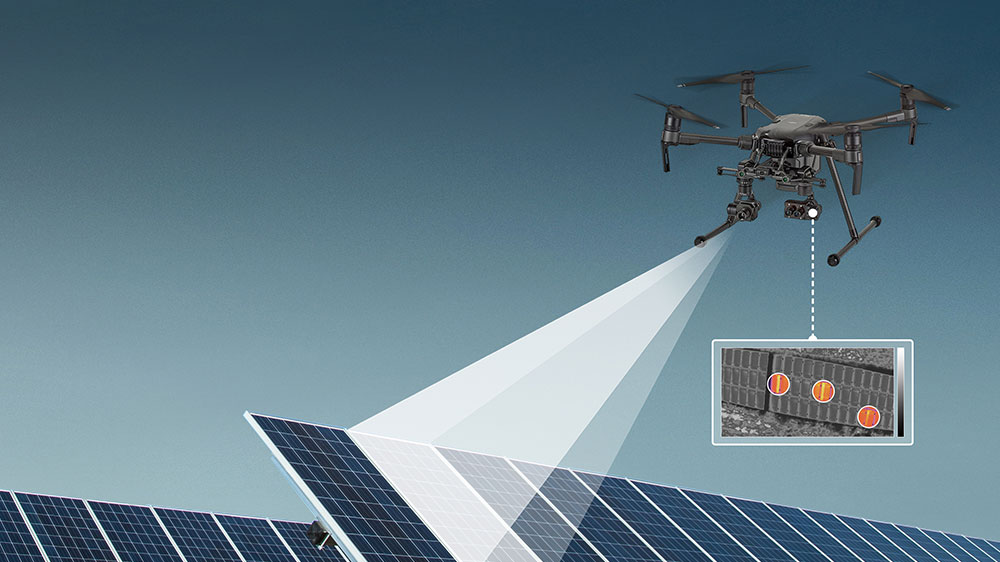 Drones for a green future!There are many ways for a greener future - but which one makes sense?
Kevin Danz
Real Estate marketing from aboveDrones for the perfect staging of your property
Digitisation is reviving the real estate industryHow the future of real estate marketing is being driven forward!
Florian Waubke
New in your Conrad stores!FairFleet is now also available in retail stores
Florian Waubke
High-Tech Gründerfonds Family DayFairFleet as a family member on site at the biggest networking event
Kevin Danz
FairFleet rocks!We take the golden rim home with us
Kevin Danz
Smart City = Drone City? – Part IIFairFleet lays the foundation of BVLOS flying
Kevin Danz
FairFleet supports renewable energy - Part IIWe support renewable energies through efficient, cost-effective inspections
Marco Kreuzer
FairFleet supports renewable energy – Part IGlobal warming and climate change - What do we have to expect?
Marco Kreuzer
Smart City = Drone City? – Part IThe area of application and the usefulness of drones in future smart cities
Kevin Danz
FairFleet goes Plug and Play Insurtech FairFleet is one of 16 selected startups for Plug and Play Insurtech
Florian Waubke
On set with FairFleet – we stage the 12 million Euro project!The Hotel Bayerischer Hof has the Penthouse Garden Suite photographed by us
Dario Manns
Curtain up for FairFleet! – In the final of the German Digital PrizeThe 10 finalists in the race for The Spark
Kevin Danz
Hello Frankfurt!FairFleet was honored as the most innovative startup
Fiona Morina
HTGF and FairFleet are ready for takeoff!We are very happy to welcome HTGF on board with us!
Florian Waubke
Digitisation is reviving the real estate industryHow the future of real estate marketing is being driven forward!
Florian Waubke
The digital age is our present. Digitalization and the resulting technologies are gradually changing our private and professional lives as well as all industries and sectors.
11 years after the peak of the financial crisis in 2008, the effects in the real estate industry are still clearly noticeable today: after initially extremely favourable prices, real estate prices rose to absurd heights. Low interest rates, high investment pressure and low returns on investments are part of everyday life. Nevertheless, the real estate market is booming. This sector, too, has developed steadily and has embraced internationalisation and, above all, digitisation. Developments in technology undoubtedly have a major influence on the way real estate professionals work every day. In connection with the social change caused by digitization, the real estate industry is also dealing with completely new disciplines and modernizing traditional workflows.

The core of a property sale is the adequate marketing of the property. Digital progress makes new trends possible in order to make real estate marketing more innovative and impressive. A well thought-out real estate marketing concept is an important component for successful real estate marketing and sales promotion. A convincing exposé that can impress the potential buyer is indispensable here. For example, aerial photos of real estate by drone offer completely new possibilities. You can make the traditional, often static exposés for houses, apartments and commercial properties much more attractive. Accordingly, more and more brokers are using high-resolution drone images to present their properties from an impressive angle. Aerial photographs provide an impressive overview of the entire scope of the property in question, as well as of the site, and decisively enhance the exposé. However, such photographs require technical skill, legal knowledge and often permits.

FairFleet for modern real estate marketing
FairFleet offers everything in complete packages. As a broker you don't have to worry about permits or any other official restrictions when booking our services, we take care of every detail. The drones are flown by verified and professional pilots from our network. These drones are equipped with powerful cameras to capture the property in high resolution quality. In addition to impressive outdoor shots, interior shots and even 3D visualizations of a construction project are also possible. Drones are also used more and more frequently for recording commercial real estate. The photos and videos usually appear in image films of the company and are a cost-effective way to present the company or commercial property from a different perspective. With 3D visualizations, the owner can already enjoy the view of his house in advance and even get views simulated from certain floors. All photos can also be built into a spherical panorama, through which the property can be shown in its true light and its surroundings can be highlighted. For example, pins can be used to mark specific locations, such as the subway station, the post office, the park or similar.

In order to bring our innovative approaches for the presentation of real estate to the right customers, we visit the EXPO REAL trade fair in Munich every year, in addition to trade fairs such as MIPIM and Deutsche Immobilien Messe.
This is Europe's largest B2B trade fair for real estate and investments. The entire value chain of the international real estate industry is represented here - from the idea and concept via financing and realisation through to marketing, operation and use. With over 2,000 exhibitors and 45,000 participants, potential business partners for the entire life cycle of a property can be found here.
Other exhibitors include Patrizia, Vonovia and FairFleet customer Allianz Real Estate, which is the world's third-largest real estate investor with an equity portfolio of around 60 billion euros. "FairFleet's global reach and tailored services support our due diligence process in an effective and cost-effective manner," says Christoph Mayr, Risk Management at Allianz Real Estate.

Due to the rapid acceleration of the pace of innovation in the real estate industry, the market is changing just as rapidly and is presenting all players with new challenges. The Real Estate Innovation Network was created within EXPO REAL to do justice to these rapid changes. Simple ground photographs of real estate are a thing of the past. The recording type is turning into 360° cameras, such as the ones from the startup Giraffe360, through to drone shots. The idea is to give young technology companies the opportunity to present their solutions and products at EXPO REAL. This is an ideal way for startups to present themselves as new market participants in an attractive environment and to make valuable contacts or even do business with leading players in the real estate sector.

The RE!N platform for startups at EXPO REAL
The Real Estate Innovation Network (RE!N for short) is the leading European platform for networking of interdisciplinary experts to shape and drive innovation and shape the world of tomorrow. This platform connects companies, industry experts and investors in the context of the ongoing digital transformation of the environment. Within REIN, there is the Real Estate Innovation Forum for up-and-coming, creative technology startups whose ideas and products aim to fundamentally change the processes and workflows of real estate and make them more efficient. They are given the opportunity to discuss digital innovations in all phases of a property's life cycle on stage with experts from various real estate sectors and to present their own business model. Following the idea and architecture of the property, FairFleet services start with a 3D visualisation of the construction project. Then, with the help of drone images, construction documentation can be recorded until exterior and interior images of the completed property can be made before the sale.


About 500 startups apply for the forum. The REIN jury, which consists of over 50 international industry experts, selects around 10% of the best concepts and ideas and enables these 50 startups to present themselves in a pre-pitch. From these, 25 winners will be selected, who can look forward to a free stand on EXPO REAL's Startup Alley and will once again be able to appear before a jury at the Startup Battlefield to prove their excellence. The evaluation of the product and service ideas will focus on the extent to which the ideas actually contribute to the transformation process of the real estate industry. 13 renowned companies support REIN as sponsors, including CBRE, Haworth, Nemetschek, PwC, STRABAG, Union Investment, Aachener Grund, Berlin Hyp, BNP Parisbas REIM, Commerz Real, UBS and WISAG. In this way, potential synergies between established companies and new market players become tangible on the platform.


Last year at EXPO REAL we were particularly pleased to be able to win Prologis as one of our clients and of course we look forward to seeing our existing clients again this year, including JLL, CBRE, Colliers and now Prologis.
You will find us again this year from the 7th to the 9th of October 2019 at the Tech Alley of EXPO REAL in Munich. We especially hope to have the opportunity to participate in the pre-pitch, keep your fingers crossed for us!